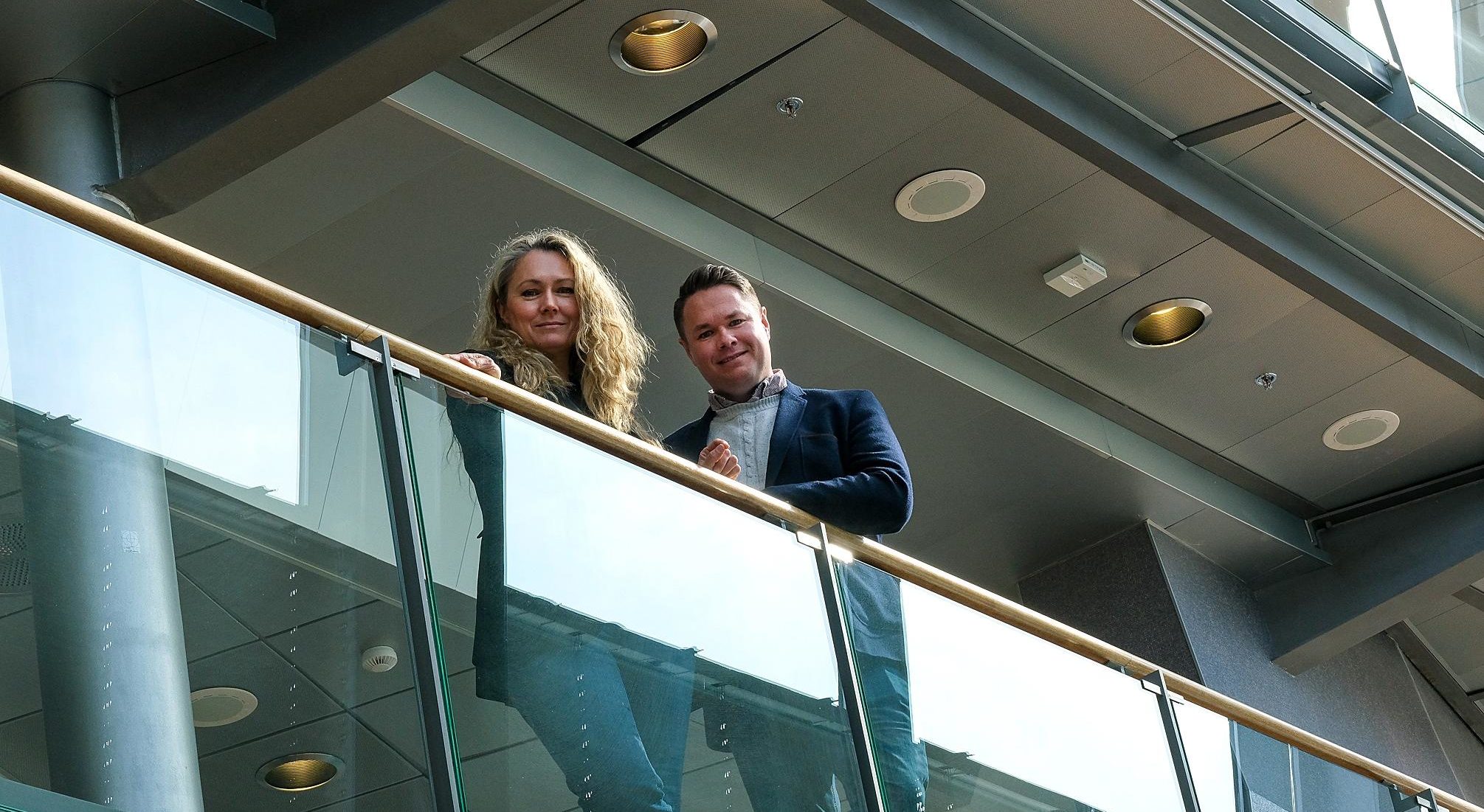 Decisive for property valuations
May 9, 2023
Property valuations in play: Volatility in the financial markets accelerates a particular call to action for property companies, according to two of Norway's most prominent Proptech-leaders.
Property values in general, and commercial real estate in particular, has mostly gone one way over the past 30 years. Up. But the past year has seen a change to this paradigm. According to Renate Straume, CEO of Varig Technologies, companies need to act fast on sustainability to uphold the values of their properties.
"Fence-sitters are running a great risk. Environmental performances have become a key part in property valuations. A depreciation based on poor sustainability numbers carries huge financial consequences. It is really painful to be instructed to repay parts of your loan, because the downgraded value incurs a breach of loan-to-value (LTV) in your financing. Sustainability actions might therefore pay off instantly," Straume says.
Maintaining a profitable operation also requires change, according to Steffan Thorvaldsen, CEO of BLDNG.ai.
"There are massive savings connected to smarter property management. Particulary, daily operations need to be calibrated to fit the post-pandemic behavioral patterns," Thorvaldsen says.
He refers to the use of office space, canteen and cleaning operations, and energy consumption as typical areas where both the environment and the wallet 'suffers' unnecessarily.
"Pre-pandemic, most people were present in the office five days a week. However, our data shows that three days a week has emerged as a new norm for many. In that case, you'd benefit from gathering the ones at the office on certain floors and keep the other spaces locked off. Moreover, you could produce less food to cut waste from the canteen and skip the cleaning of the unused spaces. Adapting operations to behavioral patterns saves money for both owners and tenants," he says.
«Green is the new green»
Sustainability is no longer encouraged but demanded. This has turned apt environmental performances into an important currency, according to Straume.
"The most sustainable action of all is to fully exploit the building you already have. If you're able to reduce energy consumption and use the building efficiently, that's a highly impactful improvement. However, it takes time to turn around operations in a commercial building. That is why you need control of your current performances, and launch the right actions at the right time," she says.
Data is key for property valuations
Thorvaldsen and Straume are aligned on data being the decisive factor. Your use of data will determine whether your operations sink or swim moving forward.
"This is complex. And you need technology to help you. Both to provide the needed insights to make informed decisions, but also to help you execute and optimize the effects of your actions. Using complete systems, such as VARIG® and BLDNG.ai, makes it all a lot easier for you," Thorvaldsen says.
Straume adds that data is a necessity to determine, and compliantly report on, the building's environmental impacts.
"Luckily, there are many technologies that can help you 'get going'. Systems like BLDNG.ai and VARIG are well integrated with one another. We automate data capture, giving you a complete overview, be it about your energy consumption, waste management, air quality, or the embodied carbon of the building's structure all together. And we combine this overview with features that help you systematically improve and measure the real effects of your actions. VARIG also saves you time by delivering automated sustainability reports in just a few clicks, and both companies have highly competent staffs dedicated to assist clients in succeeding with the green transition," she says.
"BLDNG.ai and VARIG are established solutions, used by many of the bigger property companies already. However, all property companies need to have the opportunity to be part of this now. To secure profitable operations and preserve property valuations, sustainability needs to be top of the agenda. Within this space, it's now longer enough to assume. You need to know. And this is what technology is here to help you do," Thorvaldsen concludes.
Book VARIG-demo