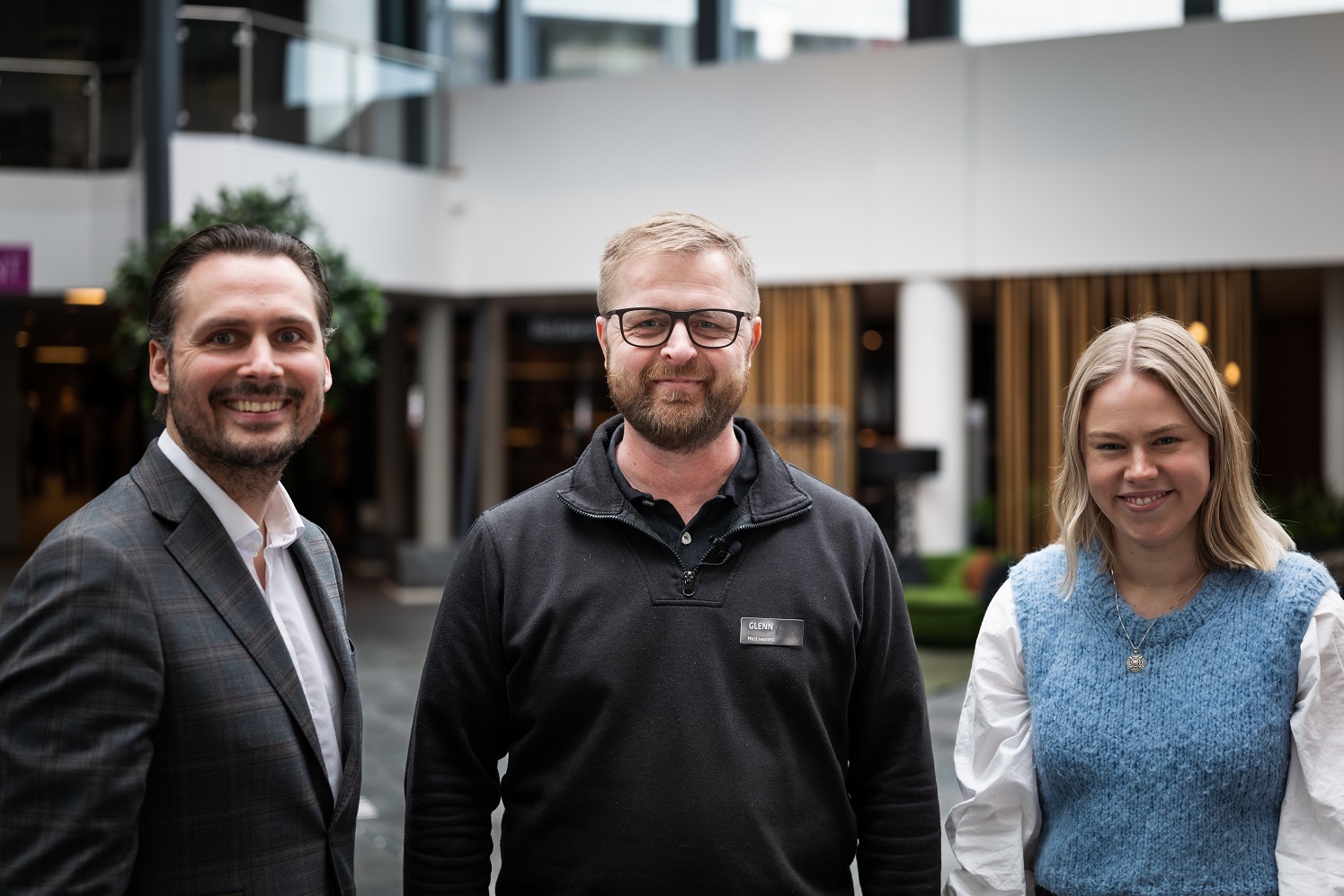 KLP Eiendom connects hotels to VARIG®
March 22, 2023
KLP Eiendom onboards its portfolio of hotels in the U.K., Sweden, Denmark, and Norway in the VARIG-sustainability system.
"It's positive that the biggest commercial real estate companies in Norway, like KLP Eiendom, has sustainability at the top of their agenda and leverages systems like VARIG. Sustainability can be complex and time-consuming. For the needed changes to happen fast enough, we're reliant on technology," Jeppe Grøttland at Varig says.
(continues below video)
Simplifies operations
KLP Eiendom owns 15 hotel buildings across four countries. Despite working with energy optimization for a decade, the company has struggled to efficiently gather data on water, waste and energy for all of its buildings.
"VARIG automates data collection and gathers all sustainability parameters in one place, and sets our tenants up to report for themselves. This saves a lot of time for us as an owner," KLP Eiendom's Kristian Strømmen says.
He explains that Varig has assisted them in gathering and connecting all the necessary data for their hotel portfolio.
"This gives us a complete overview of the sustainability data of our hotels in one system," he says.
Hard facts
Their first hotel to have implemented VARIG is Quality Airport Hotel Gardermoen. Its facility manager Glenn Tolderlund now has a new tool for managing "his" hotel.
"VARIG makes it possible for us to quickly and easily see the results of our efforts and measures. We have a lot of people coming in and out every day. Instead of guessing, we can now rely on continuously updated data-sets. And reporting is much simpler than before," Tolderlund says.
Quality Airport Hotel Gardermoen has 455 rooms and can accommodate 1100 conference guests. The building uses 4 million kWt per year and 22 000 cubic of water runs through its systems. Small efforts can therefore result in huge effects. With VARIG, its operations team can now monitor and report on the effects of each measure.
"One example is that we've installed sensors to automatically turn off the heating if a window is opened. For the hotel as a whole this can result in huge savings over the course of a year. And now we can monitor the effect, both in consumption and emissions," he says.
Collaboration between owner and tenant
Often KLP Eiendom carry the cost of energy measures for its hotels, whilst the tenant reaps the benefits of reduced energy costs.
"Through VARIG's improvement modules, we get a tool to plan but also monitor the effects of the measures we implement. This facilitates the process of getting energy measures implemented in the buildings where our tenants handle operations," Strømmen says.
Sustainability = good for business
The EU-taxonomy has accellerated the sustainability demands with which the commercial real estate industry is faced. But amid increased standards and demands, there are also opportunties, according to Grøttland.
"Prioritizing sustainability has gone from a nice to do to a must do. But, the reporting demands placed upon the financial sector can also be positive for real estate companies. Financial institutions now have a clear incentive to favorize green activities. In, for instance, lending sustainability-focused real estate companies can obtain favorable terms and conditions, green loans or green financing as it is labelled. And with that comes a competitive advantage," he says.
He explains that environmental performances have become key also in valuation of commercial real estate.
"Sustainability has become increasingly important, and expected, throughout society. Businesses consider environmental performances when deciding upon the office spaces for their operations. This affect how valuation entities view the tenant income potential of a property, which is key for the valuation overall. Not taking steps now can have dramatic implications. Going forward, I believe it'll be difficult to operate profitably without addressing sustainability," Grøttland says.
"Sustainability in every building"
Although the pressure to act is on, working with sustainability can be highly complex and time-consuming. The VARIG-system, which measures, improves, and reports on sustainability, is developed to make this work a lot easier for commercial real estate stakeholders.
"VARIG automates data capture and processing, giving the users a complete and comprehensible overview of the performances of buildings, portfolios, and tenant sections. Combined with features for improvement and automated sustainability reporting, the system provides value regardless of maturity. And this is important: If we are to succeed with the green transition, everyone needs to have the opportunity to be part of it," Grøttland says.
He points to the known estimate that 80 per cent of the buildings to be used in the year 2050 are already built.
"This is why its so important to address existing buildings and infrastructure. New buildings often get a high score on sustainability parameters such as energy efficiency. But, construction in itself is extremely emissions intensive. So, we need to facilitate sustainability in every building, increasing the longevity of existing buildings," Grøttland concludes.
Book a free demo