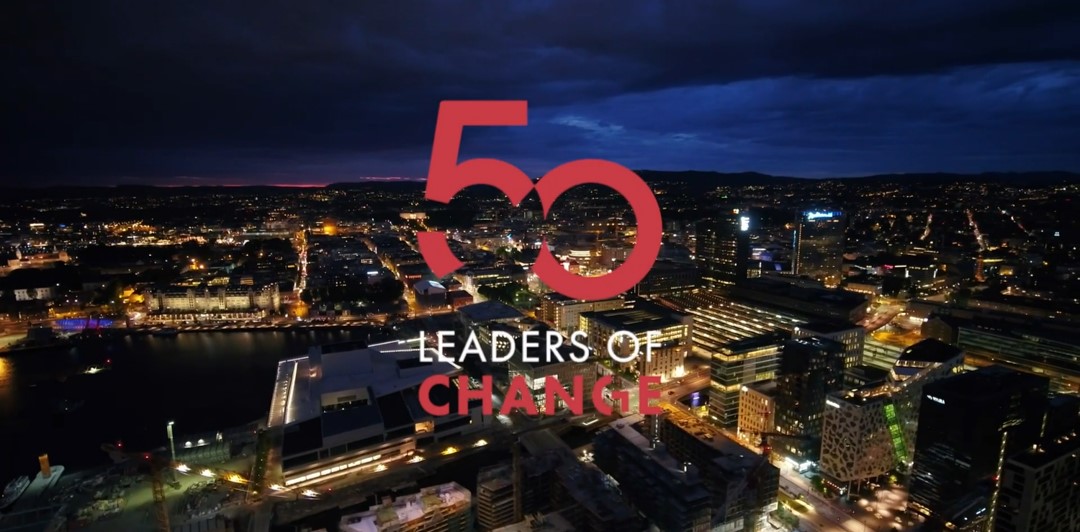 Reuters: 50 Leaders of Change, Varig
November 10, 2022
Varig is featured in the program series "50 Leaders of Change" on the site of the number one news agency in the world, Reuters.
See the documentary and accompanying article, published on Reuters, here:
Reuters: Norwegian tech-innovation set to drive sustainability change in commercial real estate
Fast-growing proptech-company Varig Technologies' automation software can fast-track sustainability compliance for commercial real estate companies.
Buildings make up close to 40 per cent of the global CO2-emissions. And lays claim to almost 40 per cent of the planet's resources. The commercial real estate industry is therefore under scrutiny.
"When EC-president Ursula Von der Leyen launched the Green Deal at the turn of the decade, you just knew things would change. Sustainability was no longer a nice to do. But a must do. It sparked the now fast-increasing pressure to act on sustainability to secure future operations," says Head of ESG at CBRE Denmark Stefani Papadaki.
The gradual roll-out of the EU-taxonomy since January 2022 have already taken effect on the financial side.
"Banks have a clear incentive to back green initiatives. As such, favorable green financing is being made available to commercial real estate companies taking proper sustainability measures. Whilst those remaining on the fence face risks of brown discounting. Or even ending up with stranded assets. The company value is now really on the line," explains Papadaki.
Change needs to happen fast
However, accessing and making use of a building's data for sustainability improvements, and reporting these compliantly, can be a complex and time-consuming endeavor.
"Sustainability is really complex because each building is unique. You have to gather data from so many different sources to get the complete overview. For the needed change to happen fast enough, you need technology," says founder and CEO of Varig® Renate Straume.
After ten years in the building and construction industry, she started Varig to empower owners, managers, and tenants of commercial real estate to make their buildings sustainable and their businesses compliant.
"Varig's automation software gives the complete overview of your buildings' environmental performance, features that facilitate improvements throughout the value-chain and ready-made sustainability reports for financial and regulatory compliance with just a few clicks. I believe we've created a great place to start for those who haven't really addressed sustainability systematically. At the same time as our more sophisticated features, such as our integration to GRESB, provides great value also for sustainability-mature commercial real estate companies," says Straume.
Measures that matter
Swiss Life Asset Managers, which has assets of approximately €250 billion under management, early recognized the importance of being part of the solution in the sector's green transition.
"We have to manage the assets entrusted to us in a sustainable way. We see investors trending toward more green and sustainable investments. We see tenants rejecting lease agreements due to the lack of sustainability focus," says Investment manager at Swiss Life Asset Managers Martin Grimm Strømme.
But without having the data stating that you are doing the right thing, that won't have any effect, according to Strømme.
"Varig has stood out as the most suitable solution for us. They deliver the whole package, both a valuable technology and dedicated and competent team that can function as a strategic partner on driving sustainable change for the assets we manage," he says.
Curious as to how Varig would work on your buildings? → Book a free demo
About 50 Leaders of Change
50 Leaders of Change is advertiser content created and paid for by TBD Media. 50 Leaders of Change is a series of insightful interviews and video documentaries. It features international executives, board members, and entrepreneurs. The series explores the future state of global business, the direction of international trade, the nature of business models, and the companies leading the way towards a new tomorrow.
Book a free demo