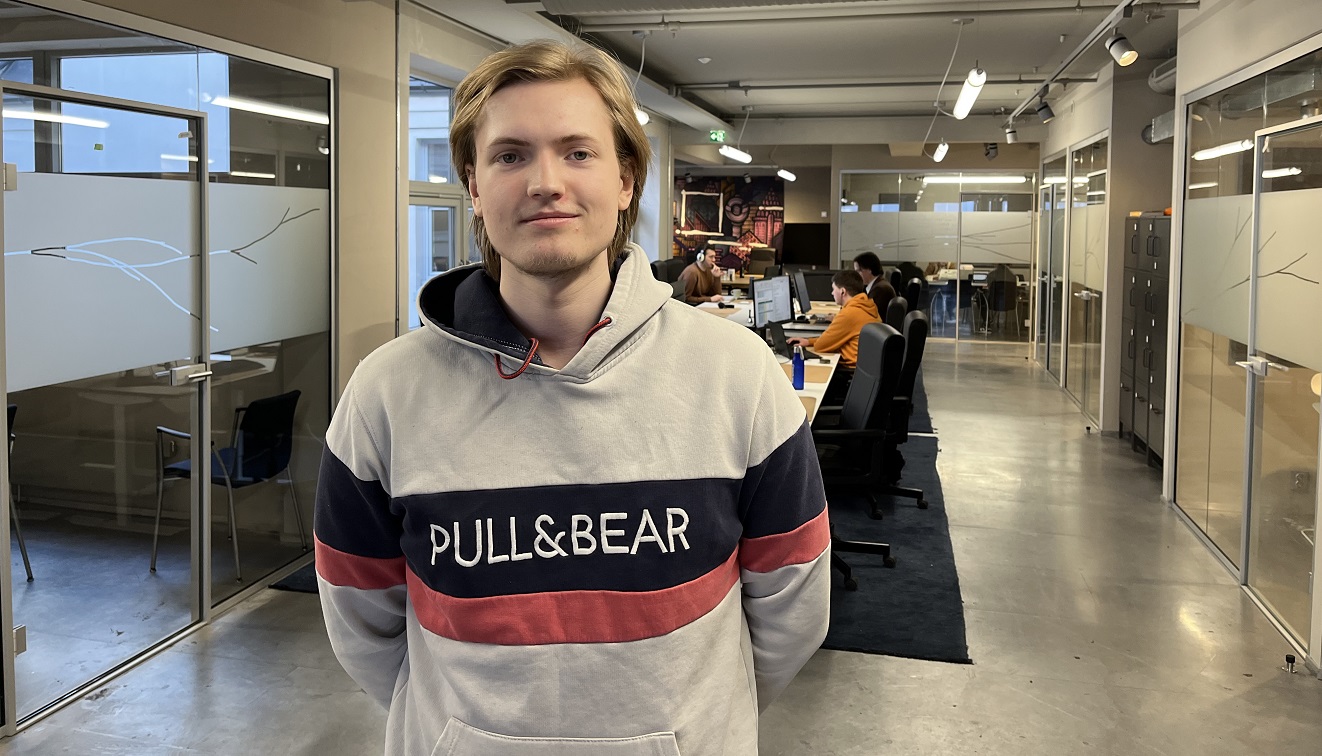 Thor-Kristian Dahlstrøm joins Varig
February 20, 2023
Thor-Kristian Dahlstrøm is the latest addition to Varig's product development team.
The information technology-student from OsloMet is already well underway with his part-time engagement at the company. He is currently engaged in implementing functionality for data management in the VARIG®-system.
"There's a lot of exciting and challenging tasks here. I really get to learn new things and develop my programming skills. We handle vast amounts of data from lots of different vendors and systems. So, we need our solutions to be highly effective," he says.
At Varig he's part of a product development team comprising multiple professional backgrounds. And, colleagues from many different countries.
"It's fun and educational to be working with such a diverse bunch. An added bonus, is that I also get to practice my English every day," Thor-Kristian says.
Purpose was key for Thor-Kristian
Using his education to date to make a positive difference for the planet, was important for his choice of employer.
"Developing sustainability systems feels valuable to me personally. I'm very environmentally conscious. Being at Varig gives me an opportunity to contribute to positive change for the planet. This makes it extra motivating," Thor-Kristian concludes.
See also: "50 Leaders of Change: Varig" on Reuters
Before joining Varig, Thor-Kristian worked in electronics trade.
Book a free demo